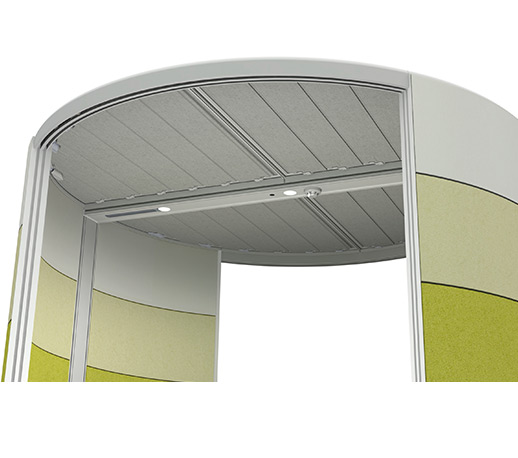 Closed Roof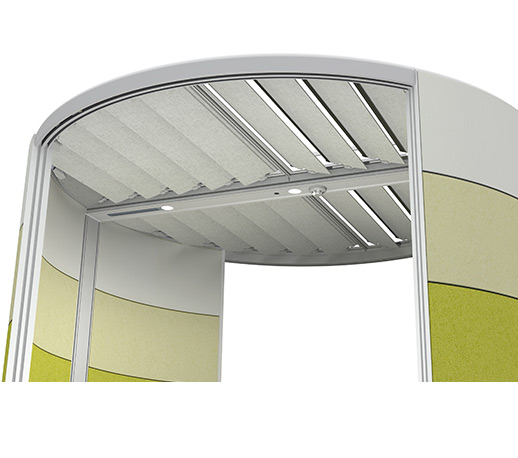 Open Roof (10°)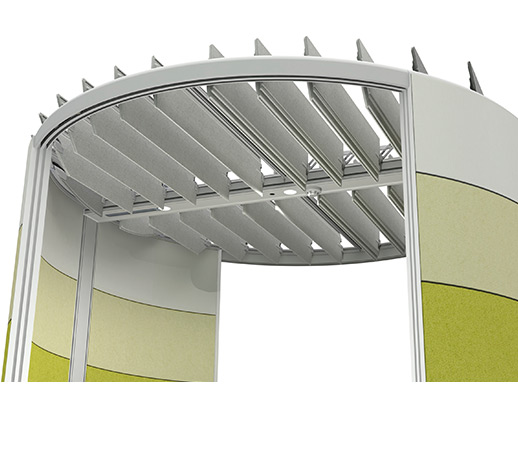 Open Roof (90°)
"Closed to open in 8 seconds."
How do you create un-tethered fire safety in sprinkler environments and great ventilation without connecting to air conditioning?
The problem is complex, the solution appears so simple, the engineering has taken 2 years...the result, you don't even have to worry about it.
It just works, out of the box.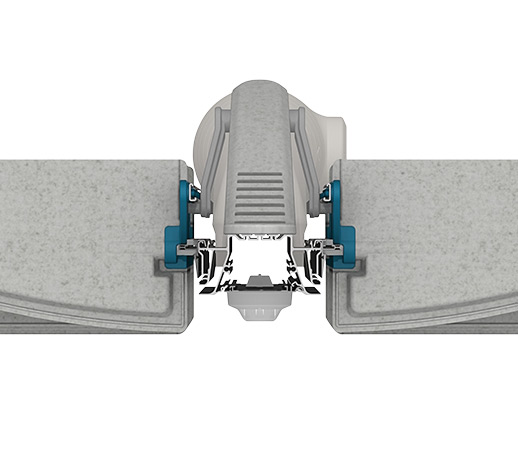 Opening Roof Technology
"Sprinkler coverage, not a problem."
The Orangebox design team have created a totally unique opening and closing roof system to satisfy the most stringent of Global Building Regulations and Standards in the UK / EU, US and Asia Pacific regions.
The simplicity has been born out of 2 years of painstaking complex engineering, working with some of the worlds most renowned fire and building coding consultants such as Buro Happold, Aecom and Rolph Jensen, to firstly eliminate many options such as misting systems and ceiling mounted fire extinguisher solutions, all of which proved to be either too expensive, totally impractical or just not approved for human occupancy.
We can now offer a truly un-tethered flexible room system, even in sprinkler environments, no need to drop sprinkler heads into the pods anymore.
"How things work in the event of a fire."
Closed

Detector Opens Roof

Heat Escaping & Sprinkler Activated

Sprinkler Water Ingress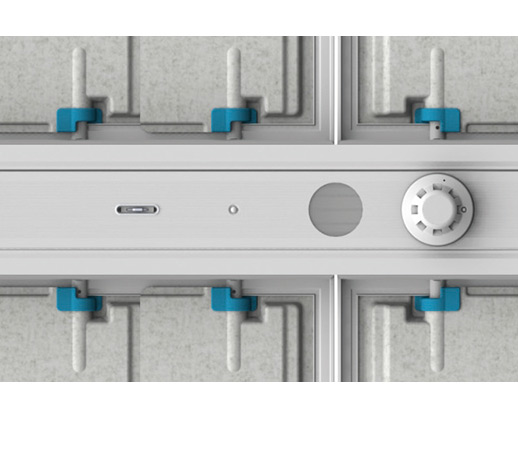 PIR Motion Sensor, Heat & Smoke Detectors
"Plenty of fail safes, paramount!"
A six step fail safe system, all designed to cut power to the pod. The activators require no power to open, they release through a mechanical spring release:
01

/

Integrated smoke detector cuts power to the pod & opens the roof
02

/

Integrated heat detector cuts power to the pod & opens the roof
03

/

PIR opens the roof when not in use during the day & also equally important at night
04

/

Removal or failure of the smoke detector cuts power to the pods & opens the roof
05

/

Optional connection to the building fire board. In the event of a fire alarm power is cut to the pod opening the roof
06

/

In the event of a power failure the roof will, by default, always open