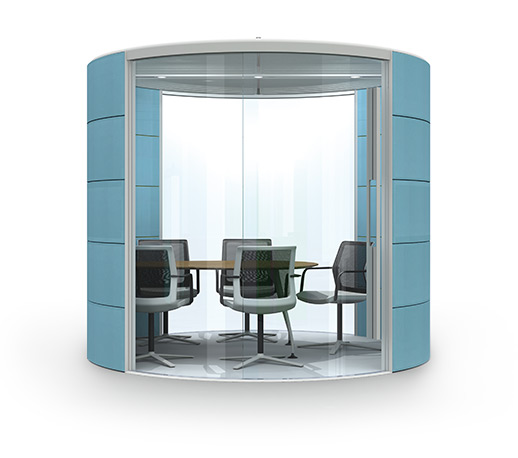 Full Colour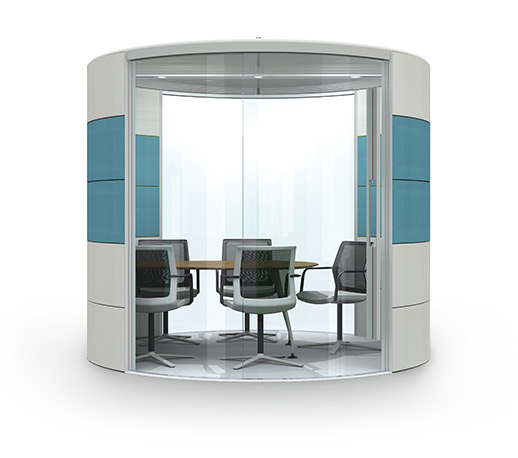 Banding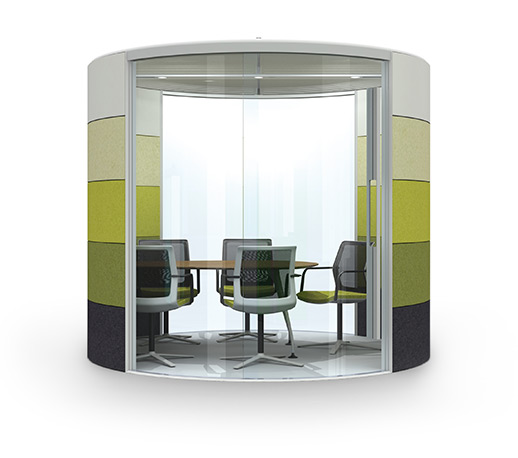 Gradation
"Reconfigure & change whenever."
Interchangeable panels means you can swap, change or refresh your colours and fabrics anytime, allowing the workplace look and feel different without touching the structure or any of the technical set up.
We want to give you more choice both inside and outside. Every panel can have it's own colour option creating a unique and customised look.
Creating a stunning effect from simple colour choices as either single colours, multiple colours or gradation effect can create a bold soft architectural or branded statement.
No breakdown or rebuild required.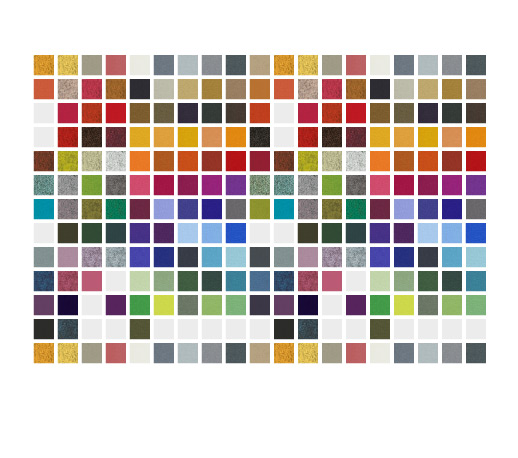 Huge Selection of Fabrics
"Demand for change, not a problem."
We understand and have maintained the huge benefits of flexibility but we also wanted to offer a contrast of solidity and softness in a product that feels built in or even custom built, creating a more architectural design.
We have achieved this through reducing visible frames to the absolute minimum, introducing glass and through the development of clever acoustic panels we've created acoustic walls with a soft touch.
The wall panels allow for a vast array of fabrics to be specified which enable a controlled customisation of finishes that can be changed and refreshed any time.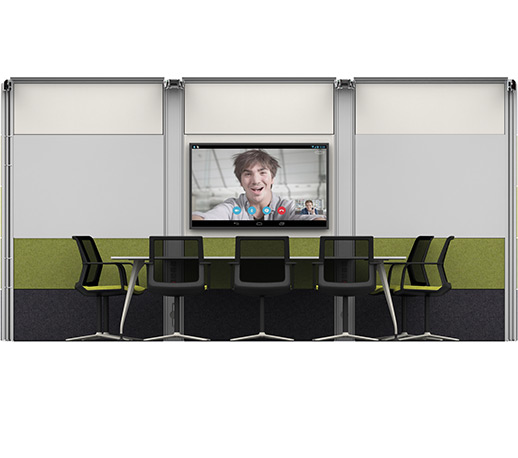 Integrated Technology
"We've made integration simple."
The new workplace generation were born into technology. For them it is not a complex piece of desktop equipment but an everyday device that simply works, such as a smart phone or tablet.
The one common factor between all generations is to make technology integration in the workplace as simple as possible.
The combination of semi recessed media screens, integrated whiteboards, power, storage for all your equipment and a range of dedicated connected tabling creates a ready made solution to all your media and project space needs... all easy to plan, order and install as one package.